Cave Kitchen
A downloadable game for Windows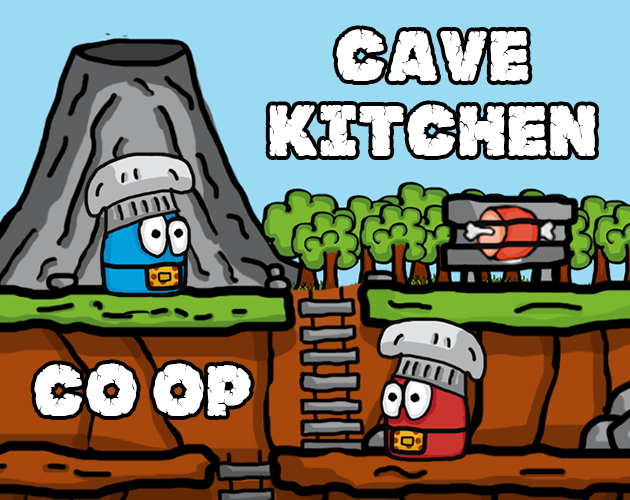 Cave Kitchen is a two player local Co-op Simulation game, where 2 players will help each other to run a restaurant together.
Rob and Bob are two cavemen struggling to find a living in that crazy stone age, so they decided to open a restaurant to serve food to people and make everyone happy around them.
for the menu with their humble knowledge they've decided to cook meals with tomato,potato,meat and fish, so they started fast by digging the restaurant in the ground and added two levels for food machines and their storage, and they decided to leave the people in the open to smell the fresh air, but they have to pray hard not to get attacked by a dinosaur.
The Menu has an arrange of meals and ingredients to mess around with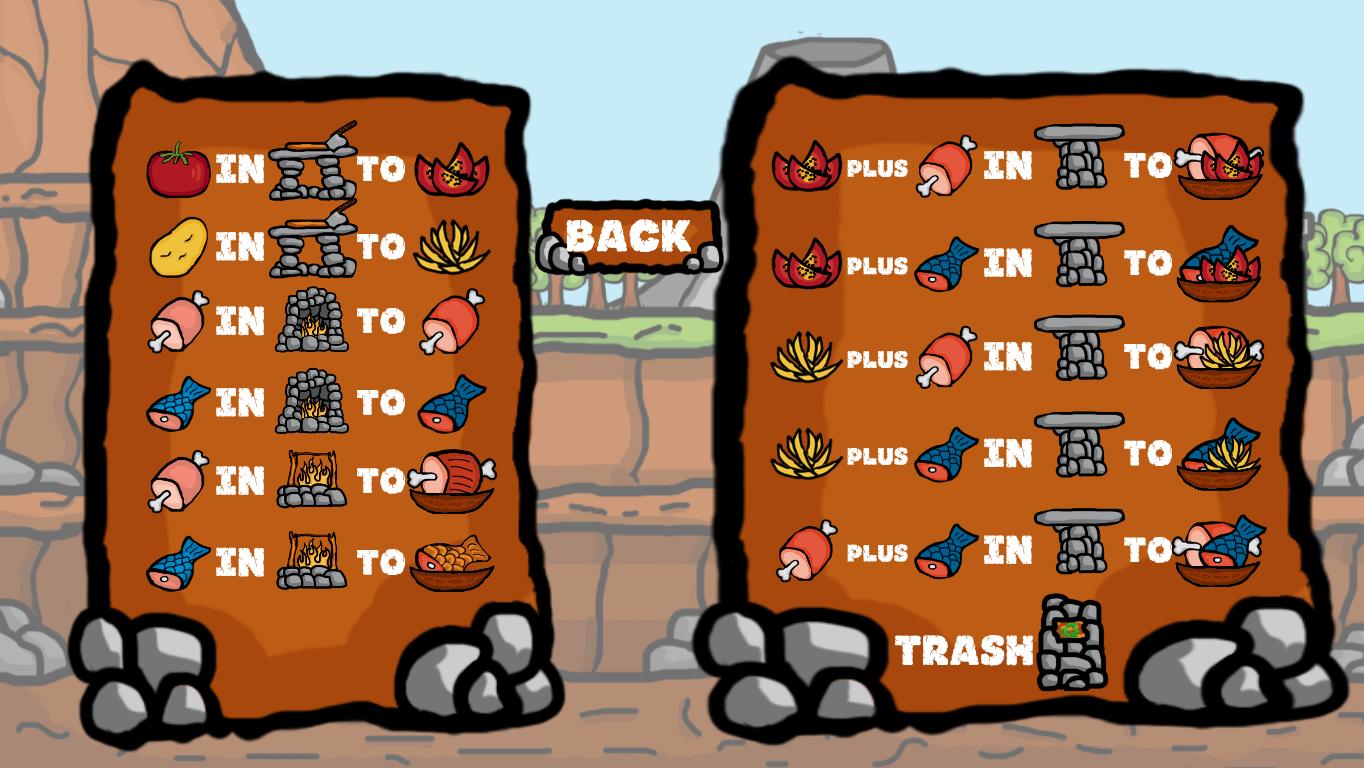 Luckily their neighbor Ron saw the golden opportunity and raced to open an amazing Market just near them, but sadly he's greedy and his prices is high but it's better than nothing.

The controls are super simple and 2 players share the same keyboard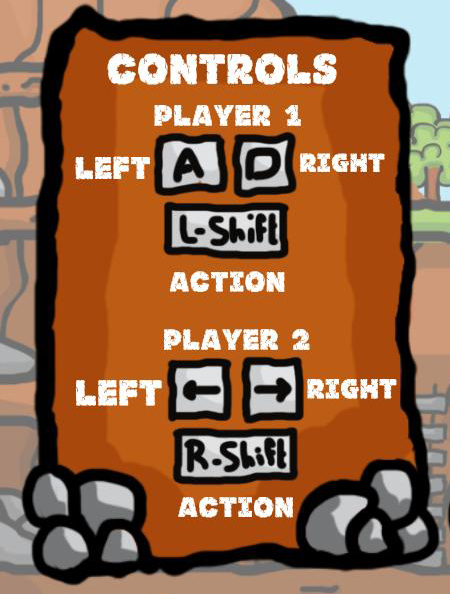 The full development process is on my Youtube channel:

Install instructions
1- Un-zip the file.
2- Open "Cave Kitchen.exe"
3- Get a friend
4- Enjoy...